Mindset transformation
through Spiritual Intervention
There has always been a need for correctional and transformational initiatives for prisoners in general and people with criminal inclination, in specific. Convicts face stress and depression due to desolation, abandonment, loneliness. and other mental health problems due to long term conviction. Here arises the need to involve them in activities that keep them engaged in a positive manner for improving and maintaining their healthy spiritual state of mind. To cater to these requirements, Antarkranti conducts the following activities:
Regular spiritual sessions
Counselling Sessions
Initiation into Dhyan Techniques & Dhyan Camps
Drug Abuse Prevention
A large section of the prison population is identified as vulnerable to drug abuse as they are left out with no promising dreams. Preventive education is an effective tool to empower individuals with information and skills to prevent from first use of drugs.The two fold prime initiatives that Antarkranti is running in this direction are:
Sensitization of drug users as well as non-users through training using the psycho- analytical treatment Module that operates in coordination with the de-addiction drive or 'Bodh";
Working towards freedom from enslavement of drugs and ensuring healthy lifestyle & holistic health through 'Vilakshan Yog'.

Vocational & Livelihood Initiatives
Under these initiatives Antarkranti provides vocational training and livelihood to needy prisoners. The income which they get through work is used to support their families and instils confidence and self worth in them. It also equips them with the necessary skills and expertise for employment soon after their release from jail to stand on their own and have a great feeling by supporting their families.
The Livelihood activities are divided into two broad categories:
Regular Activities :

Handmade Paper Bags
Aromatic Products (Incense sticks, Cones & Burning powder)
Herbal beauty products; Hair pack, Face packs etc.

Seasonal Activities:

Herbal Holi Colours
Designer Rakhi
Positive Engagement
Positive energy emanates from a positive state of mind. 'Antarkranti' has been peerless in offering a free environment to prisoners, that provides for opportunities to bring out their positive traits, uncover hidden talents and enjoy the very existence in this world.
Prisoners are given training in painting, craft, gardening, theater, music, dance and sports. Wonderful performances are being conducted for and by them in prisons at frequent intervals where the enthusiasm for participation in these activities is tremendous.
Fun, encouraging and learning atmosphere has delivered substantials results in decreasing conflict rates and stress level among prisoners.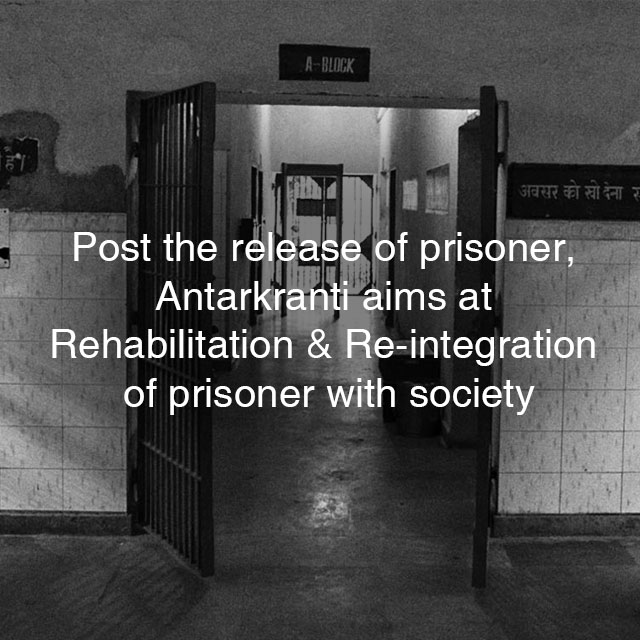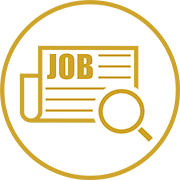 Ensuring Employment
Preparing for work through vocational/on the job training and employment during incarceration, employment in Antarkranti & networking with other organizations for absorbing released prisoners.

Education Support
The needy released prisoner/children of prisoner are provided education sponsorship for continuing of education, ensuring a sense of security and sign of freedom for their future. Free admission, free text books, tutor and stipend are arranged on behalf of the program.

Psychological Support
Emotional and psychological support makes them feel welcomed back to the mainstream society with respect and joy. They feel liberated rather than stigmatized. Antarkranti helps them in this venture by; Facilitating family reunion and continuous interactions
Sensitization of the
Society towards the Cause
A ruthless action of society towards this stratum would never rehabilitate and reintegrate them completely.The general public needs a high level sensitization for accepting the prisoner & family back to society. Sharing of people responsibilities in creating opportunities for the beneficiary will provide a comfortable space for their growth and development. In this regard, sensitizing workshops, conferences & seminars are often organized by the program self or in collaboration.